1-800-214-9572 51971 State Hwy 10 Bloomville, NY 13739
CATSKILL CASTINGS

Manufacturers of Quality Historical Markers, Plaques, and Industrial Castings in Aluminum, Bronze and Iron

WALTON FOUNDRY STATE HISTORICAL MARKERS

Now Manufactured by:

Catskill Castings
51971 State Hwy 10
Bloomville, NY 13739
Catskill Castings and its predecessor, The Walton Foundry, have been manufacturing quality roadside Historical Markers since the 1920's. Standard Marker size is approximately 3' wide x 2' tall, 1/2" thick through the body with 1" metal thickness at the border and is made of cast aluminum, approximate weight is 50lbs. The base of the Marker is cored to accept a 2-1/2" ID x 7' long mounting pole, either a Galvanized Steel, or Aluminum Mounting Pole. The base of the Marker slides over the end of the pole and is fastened in place with two socket screws.
These Markers are often used to distinguish historic sites, people/places of prominence, and have also been erected as welcome signs near the entrance to towns, villages or hamlets.
Markers are painted with two base coats of a Rustoleum brand, usually "National Blue", the letters and border with two coats of Rustoleum brand, "Sunset Yellow," unless otherwise requested (Any color of Rustoleum or Benjamin Moore brand paints can be used on the marker).
We have stock logos for the Markers, and can even make custom logos upon request. View our Stock Logos.
As well as our Standard Markers we can accommodate Custom Marker orders. Ex: various styles, shapes, sizes, logos and colors for the Custom Marker. Also possible, different wording on each side of the Marker, or even different fonts and letter sizes are available. Your imagination is the limit!
Please contact us for more information, toll free at 1-800-214-9572. Thank you!
This is an example of one of our castings. Click on the links above to find out more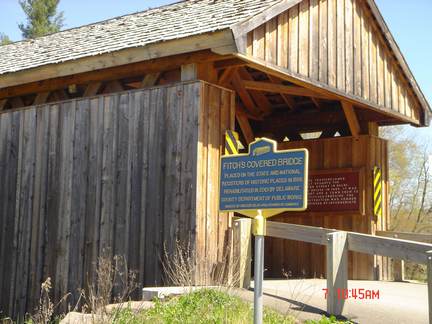 visitor#